Hawthorn is now enrolling!
The Hawthorn Leadership School for Girls, currently, is still accepting new enrollments for young women entering 6th and 7th grade (2016-2017). Click on our Enroll tab to learn more!
The Hawthorn Leadership School for Girls, a single-sex public charter school for girls in grades 6 through 12, will open in the fall of 2015 and is enrolling students eligible for public schooling in the City of St. Louis. Hawthorn is a college preparatory school with a rigorous academic program. The faculty and staff of Hawthorn establish high expectations for the students in and out of the classroom, and provide the academic and developmental support the girls need to meet those expectations. Young women at Hawthorn are able to reach their highest potential, free from many of the pressures and stereotypes that prevail in today's youth culture.
To apply, please download and complete the application. It can be mailed to 1901 N. Kingshighway Blvd., St. Louis MO 63113 or emailed to info@hawthornschool.org.
School & Mailing Address: 1901 N. Kingshighway Blvd, Saint Louis, MO 63113
School phone number: 314-361-5323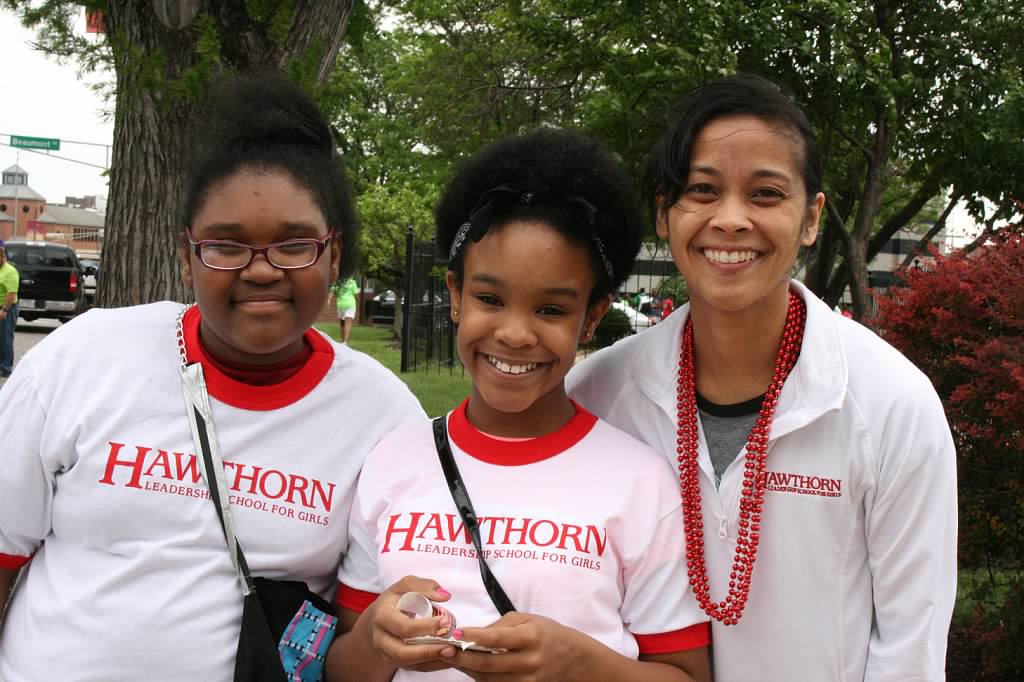 News Feed
Hawthorn School for Girls Crest