Hawthorn Daily Schedule
Bell Schedule for 2016-2017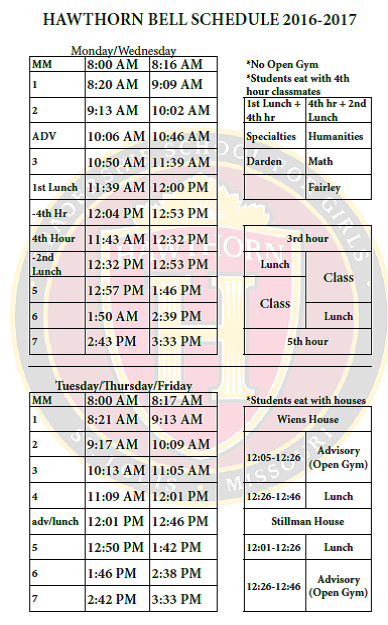 *Afterschool activities will begin after Period 7. Depending on the nature of the activity, the activity will end between 4:30 and 5 p.m.
*Breakfast will be available starting at 7:40 a.m.
Hawthorn middle school students take two math classes and a two-period long Humanities course which integrates Language Arts and Social Studies standards. By the end of our first year, all students will have taken Physical Education, an engineering course, Dance, and an exploratory language class.