Activities & Partnerships
At Hawthorn, it is important that every student finds her leadership voice and understands the gifts and talents she brings to our community as a leader. Extracurriculars provide students with outlets to express their individuality and share their interests with others.
The following activities are available at Hawthorn:
Chess
Choir
Culinary (Partnership with Operation Food Search)
Girl Boss (entrepreneurial after-school activity)
Orchestra (Strings; partnership with Gateway Music Outreach)
Rainbow Alliance
Robotics
Spoken Word
Step
Student-generated Clubs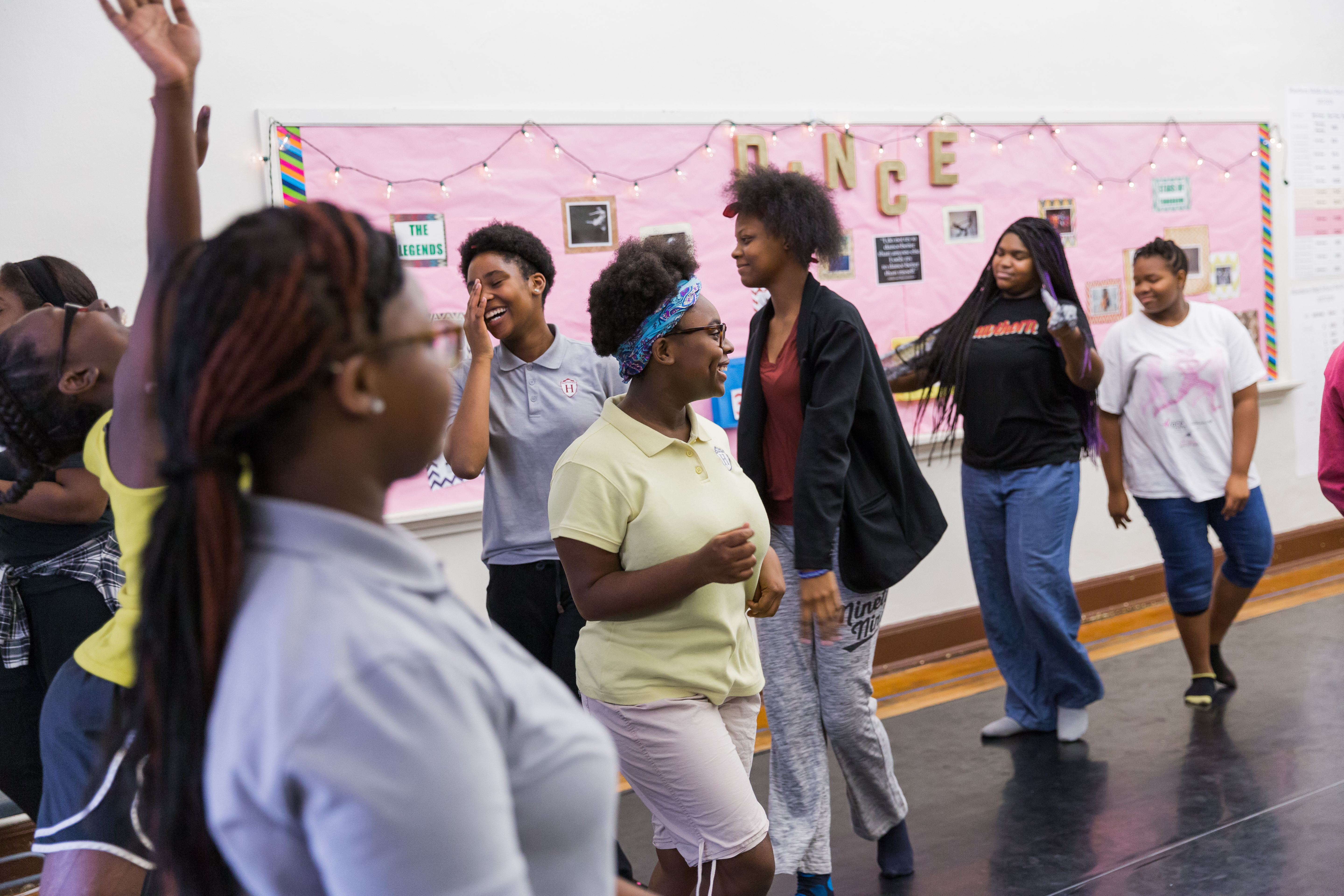 Partnerships
Washington University partners with Hawthorn to provide professional development for our faculty, develop curriculum and provide student tutors and mentors. In addition, the university is committed to supporting student academic achievement by connecting Hawthorn with university resources such as the Institute for School Partnership and the Gephardt Institute for Civic and Community Engagement. Hawthorn also partners with the Young Women's Leadership Network (YWLN), World Wide Technology Mentor Program, Miriam Learning Center, Imagine Me Counseling, Mathews Dickey, WE Schools, Safe Connections, and NCADA.
InvestiGirls Tutoring Program: Partnering with our sponsor, Washington University, the Gephardt Institute provides tutoring through our InvestiGirls program in advisory Monday through Wednesday. Enrichment experiences are also provided during our early release days. Students who would like to stay and attend one of Washington University's program for our early release days, should call the front office or complete the following form. A parent/guardian must sign-up student by 10am on that early release Friday in order for the student to attend the program. Students can be picked up anytime between 11:30-3:30 when the program ends.