Hawthorn Daily Schedule
Bell Schedule for 2017-2018
(For Middle School refer to MS Periods, for High School see grayed text under HS Mods to the left)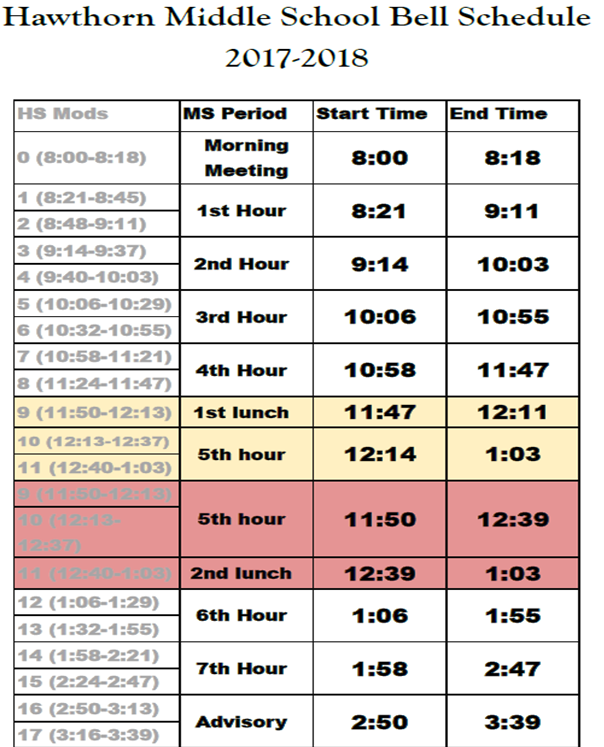 *Middle School enrichment activities will now begin at ADVISORY/period 8 (verses being offered after school). All enrichment activities will end at the cessation of the school day at 3:39 p.m.
Hawthorn middle school students take two math classes and a two-period long Humanities course which integrates Language Arts and Social Studies standards. By the end of our first year, all students will have taken Physical Education, an engineering course, Dance, and an exploratory language class.
*Breakfast will be available starting at 7:40 a.m.
*Hawthorn high school students (currently 9th grade only) rotate courses based upon a modular schedule with an A day/B Day rotation (see below for an example).