Hawthorn Academics & Activities
Hawthorn's curriculum is infused with attention to literacy; advanced proficiency in reading, writing, and communicating is essential to students' success in secondary and post-secondary education.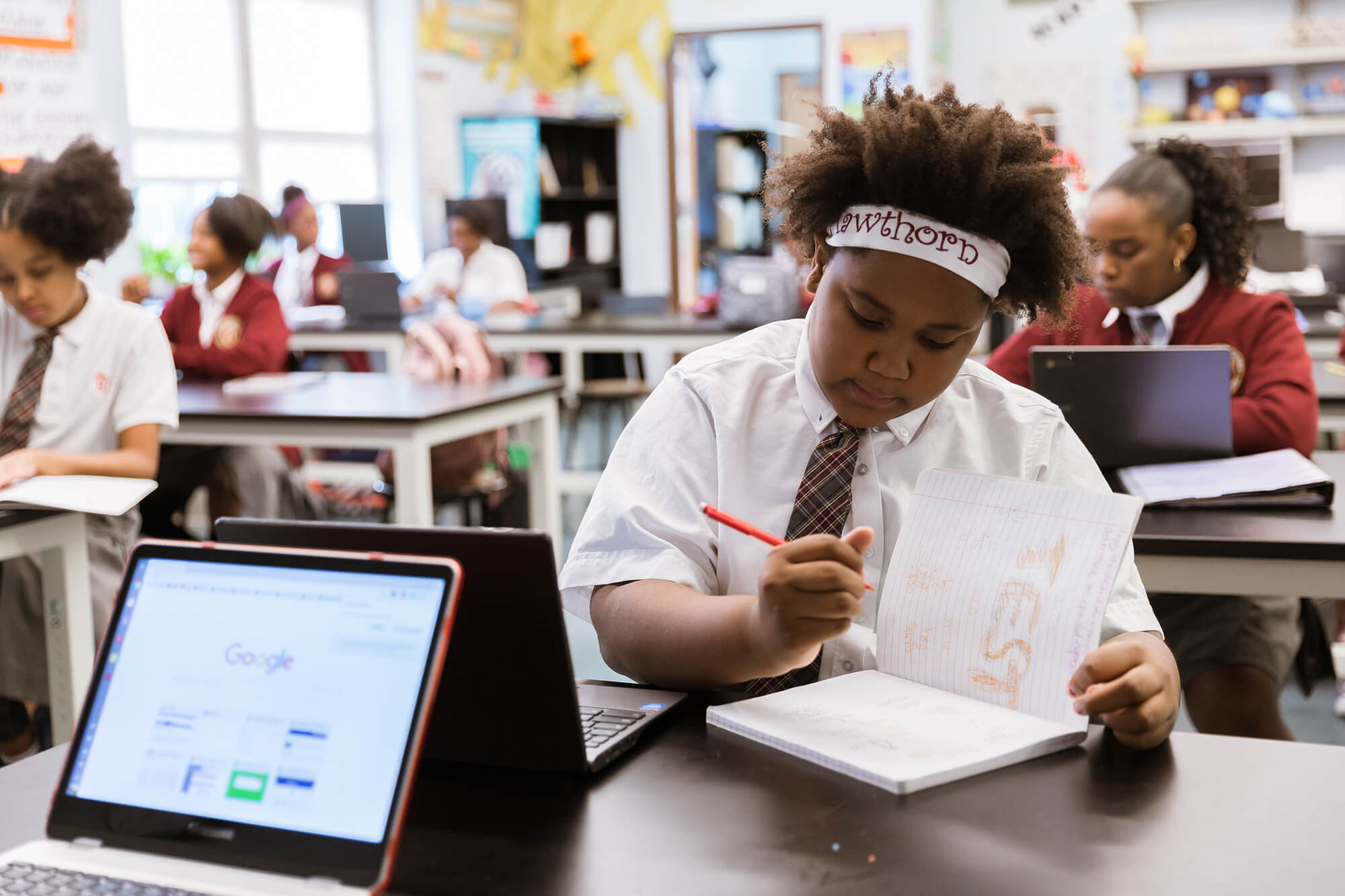 Against this backdrop, the School's focus is on STEM – science, technology, engineering, and mathematics. We encourage and expect our girls to approach these and other subjects with energy and creativity, a willingness to take risks, and assurances that they can achieve a level of mastery in these subjects. In a single-sex school, the girls are free to tackle these academic areas with gusto and confidence.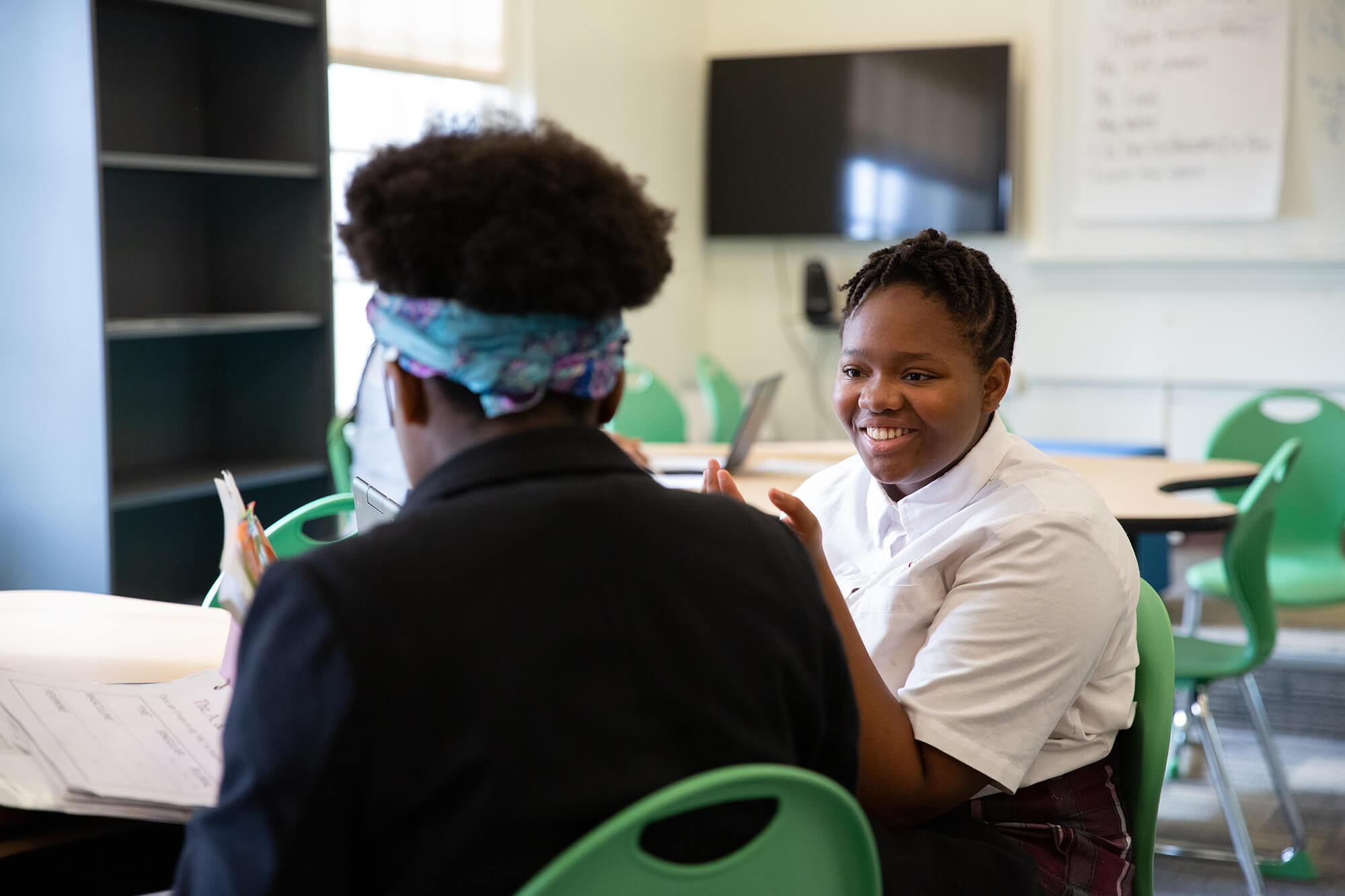 Students benefit from small class sizes, teachers who are specialists in their area, an innovative curriculum, access to and training in modern technology, and opportunities for hands-on learning in science, engineering, and math. This learning also takes place outside of the classroom in fieldwork and in partnership with businesses and organizations in the St. Louis community. Hawthorn girls actively engage in extracurricular activities, exploring new areas and honing their unique talents.
As a publicly funded school, Hawthorn is required to administer the Missouri Assessment Program (MAP) tests every spring.
In order to measure our students' growth throughout the year, Hawthorn administers the NWEA assessment three times a year in the areas of Reading, Math, and Science. While this test is not required by the state, we use the performance results to monitor students' growth over time, adjust our instruction based on our students' changing needs, and report our progress to our institutional sponsor.
At Hawthorn, we realize that supporting the "whole girl" is essential to our student's growth and development into competent, confident young women, and it is important that every student finds her leadership voice and understands the gifts and talents she brings to our community as a leader. Extracurriculars provide students with outlets to express their individuality and share their interests with others.