Students & Families
Your daughter is college bound.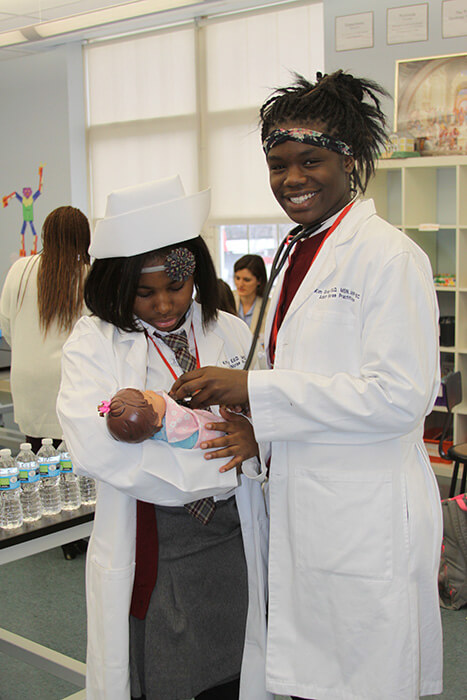 Hawthorn Leadership School for Girls is a nurturing and supportive environment for a diverse group of adolescent girls.
Hawthorn provides a college preparatory curriculum with a special emphasis on science, technology, engineering and math ("STEM").
Hawthorn administrators, faculty and staff establish high expectations for our students in and out of the classroom. We understand the importance of nurturing the "whole girl" and provide the academic and developmental support needed for each girl to succeed.
Hawthorn's curriculum is based on best practices for educating urban adolescent girls, emphasizing collaborative work, project based exploration and links between the classroom and the real world.
Access to and training in modern technology encourages girls to approach STEM subjects with energy, confidence and enthusiasm.
Our goal is that 100% of our graduates are admitted to college. Hawthorn graduates will make a long-term positive difference in the St. Louis community.
As a public charter school, Hawthorn is open to all girls eligible to attend public school in the City of St. Louis, there are no admission tests or tuition fees.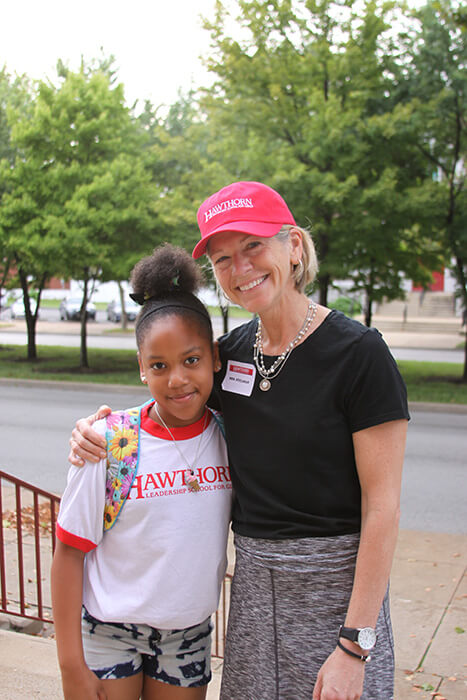 Rising Up Ceremony 2017 At Hawthorn, our faculty and staff of Hawthorn sets high expectations inside and outside the classroom and provides the academic and developmental support to reach those expectations. In 2017, our Rising Up Ceremony celebrated the achievements of our graduating class.