Letter from the Principal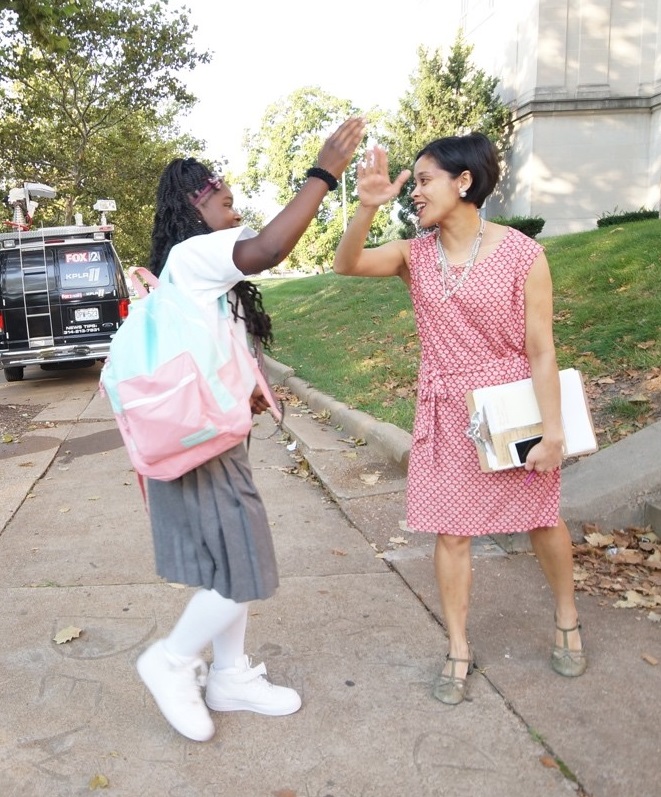 Dr. Robyn Wiens
Founding Principal
Dear Friends and Families of Hawthorn,
It is an honor and privilege to serve as the founding principal of Hawthorn Leadership School for Girls. Leading the region's first single gender public school with the assistance of Washington University and the Young Women's Leadership Network has been thrilling!
At Hawthorn, our girls are developing their self-esteem, confidence, and connectedness to others. Hawthorn students are free to take academic risks and push themselves harder personally and academically without the complexities inherent in a co-ed environment. It is my vision that girls who attend Hawthorn stand out from their peers in the greater community because of their strong academic behaviors, respect for self and others, leadership skills, and ability to use their gifts and talents to positively influence the world around them.
Thank you for your interest in our program. I hope you will join us as we continue the exciting journey we have begun in educating young women in St. Louis and preparing them for collegiate courses of study and promising STEM careers.

With gratitude,
Dr. Robyn Wiens