Our Staff
Daphne J. M. Robinson is the Head of School at Hawthorn Leadership School for Girls. In this role, she is responsible for leading St. Louis's first all-girls, college preparatory academy to excellence.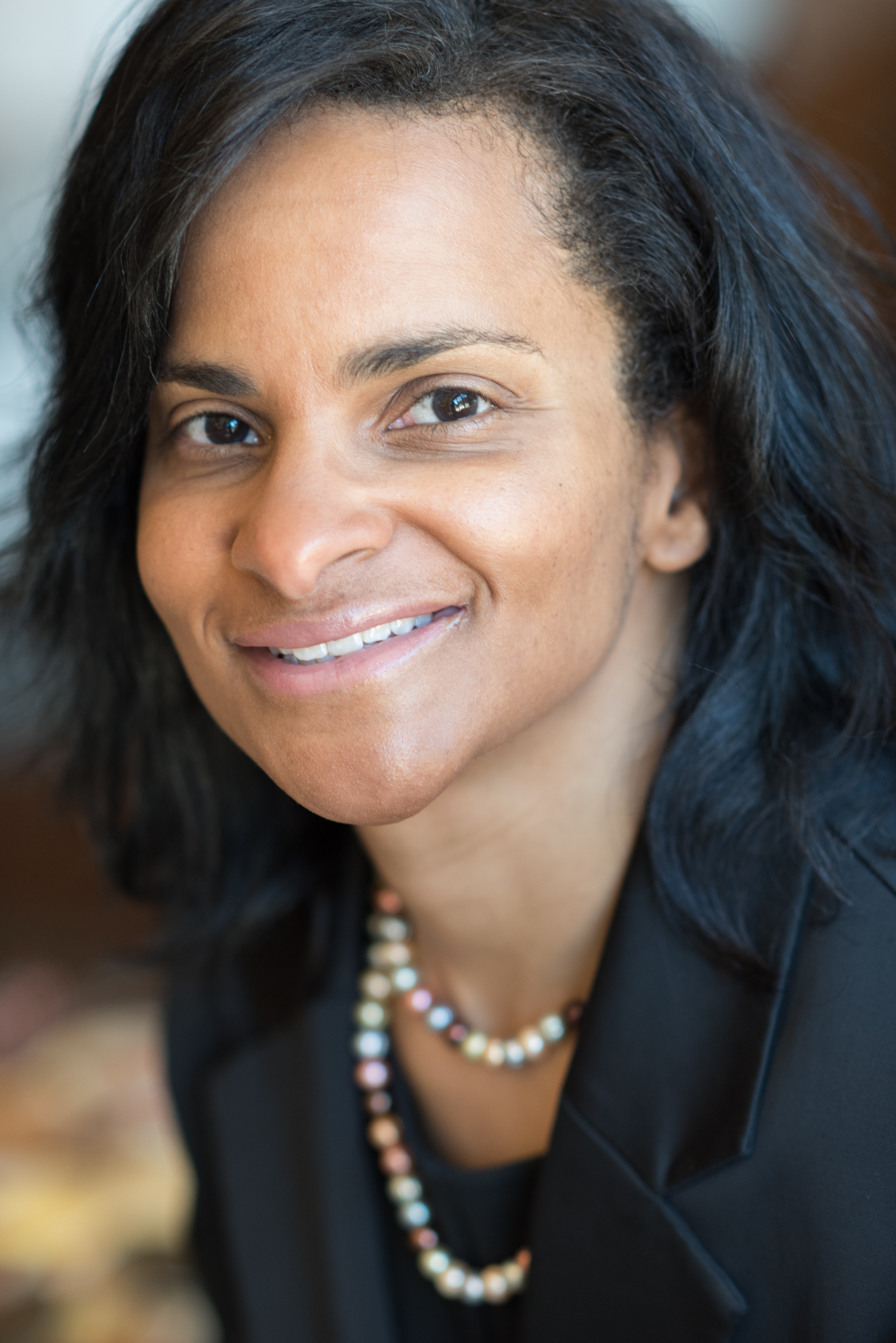 Daphne has a long history in education. While working in the financial services industry, she taught adults as a leader in the training department of Fidelity Investments. After she transitioned to working in public schools, she became a member of the founding team of a high performing, high poverty 6th through 12th grade charter school in Indianapolis. This school would become the first school to have an early college program in the state of Indiana. She designed systems around student enrollment, guidance, college counseling, as well as the athletic program. Daphne eventually became the founding Principal of the high school and was honored as her students enjoyed 100 percent four-year college placement, SAT scores that surpassed the national average, and state test scores that exceeded the state average. Daphne's school received the Four-Star School Award from the Indiana Department of Education (which placed her school in the top quarter of all public schools based on achievement) and The Title I Distinguished School Award for closing the achievement gap between students in poverty and their more affluent peers.
After more than 13 years in Indianapolis, Daphne accepted the role of Director of Charter Schools for Shelby County Schools in Memphis, TN. She restructured the charter school's office to make the schools more accountable and to provide additional support to charter school students. Daphne provide leadership to more than 55 charter schools in Memphis through this work, serving more than 15,000 students. The National Association of Charter School Authorizers selected Daphne for their prestigious national leadership cohort. After leading in this role for two years, Daphne returned to St. Louis to lead Hawthorn.
Daphne is a St. Louis native, and she holds a bachelor's degree from Xavier University (OH), a master's degree from Indiana University, and Certificate in School Administration from Indiana Wesleyan University. She and her husband have two school-aged children, Morgan and Maxwell. - drobinson@hawthornschool.org
Shonda Gray is the Associate Head of School, where she is responsible for co-leading St. Louis' first all-girls, college preparatory academy to excellence.
Shonda served as the St. Louis Missouri Career Pathways Regional Director with Missouri Department of Elementary and Secondary Education (DESE) over the past two years. Over the course of her career she has had the opportunity to work on various projects that covered multi-departments from legal, public affairs, student services, operations, marketing to human resources. She has over nineteen years of experience in education as a mentor, teacher, administrator, and consultant.
Several of those years were spent working in Education Innovation and Career and Technical Education. Her work included developing partnerships, designing pathways, and enhancing education systems to support academic achievement for all students. Shonda has the ability to engage partners around shared values toward a common vision of making sure all students are "Success Ready".
She holds a bachelor's degree and a master's of business administration from Fontbonne University, and a master's of liberal arts from Washington University-St. Louis. She is the mother of two school-aged children, Láel and Christian. - sgray@hawthornschool.org
Our 2019-2020 Staff
Anitra Brown - Director of Special Education - abrown@hawthornschool.org
Mary Buckendorf - Middle School Science - mbuckendorf@hawthornschool.org
Brandice Carpenter – Social Worker - bcarpenter@hawthornschool.org
Scott Chelist – Middle School English - schelist@hawthornschool.org
Crystal DeJong - Special Education - cdejong@hawthornschool.org
Marilyn Dickson – Middle School Math – mdickson@hawthornschool.org
Jeannie Dinning - Reading Specialist- jdinning@hawthornschool.org
Nicholas Guadiana - High School Math - nguadiana@hawthornschool.org
Tashia Harris - High School English - tharris@hawthornschool.org
Marilyn Hinton - Middle School Math - mhinton@hawthornschool.org
Otis Howell - Enrollment Specialist - ohowell@hawthornschool.org
Sikina Lee - Operations Specialist - slee@hawthornschool.org
Allison Rabia - Spanish - arabia@hawthornschool.org
Lynita Rice - School Nurse - lrice@hawthornschool.org
Dr. Chrystal Sailor – Director of Guidance - csailor@hawthornschool.org
Tajun Thompson - Physical Education/Health- tthompson@hawthornschool.org
Shi'Ann Wallace - Dean of Culture - swallace@hawthornschool.org
Kimberly Weaver - High School Science - klweaver@hawthornschool.org
Kirsten Weaver - Middle School English - kweaver@hawthornschool.org
Hillary Werth - Art and History- hwerth@hawthornschool.org