The Hawthorn Uniform
Please contact the school by calling 314-361-5323 if you are in need of assistance with acquiring your scholar's uniforms.
School Uniforms
Hawthorn Leadership School for Girls requires scholars to wear uniforms in order to create a professional atmosphere and build a strong sense of school identity. ALL Hawthorn scholars must wear a uniform to school every day unless notified otherwise by the school administration. Uniforms can be purchased through our online vendor here. If you need different sizes, have a financial hardship, or have other questions or concerns, please call the school office at 314-361-5323 or email info@hawthornschool.org. Currently, uniforms consist of the following:
Burgundy polo shirt with the Hawthorn logo (Shirt must be tucked).
Khaki flat-front pants
Plaid skirt
A belt is necessary if pants are worn
Any closed-toe shoes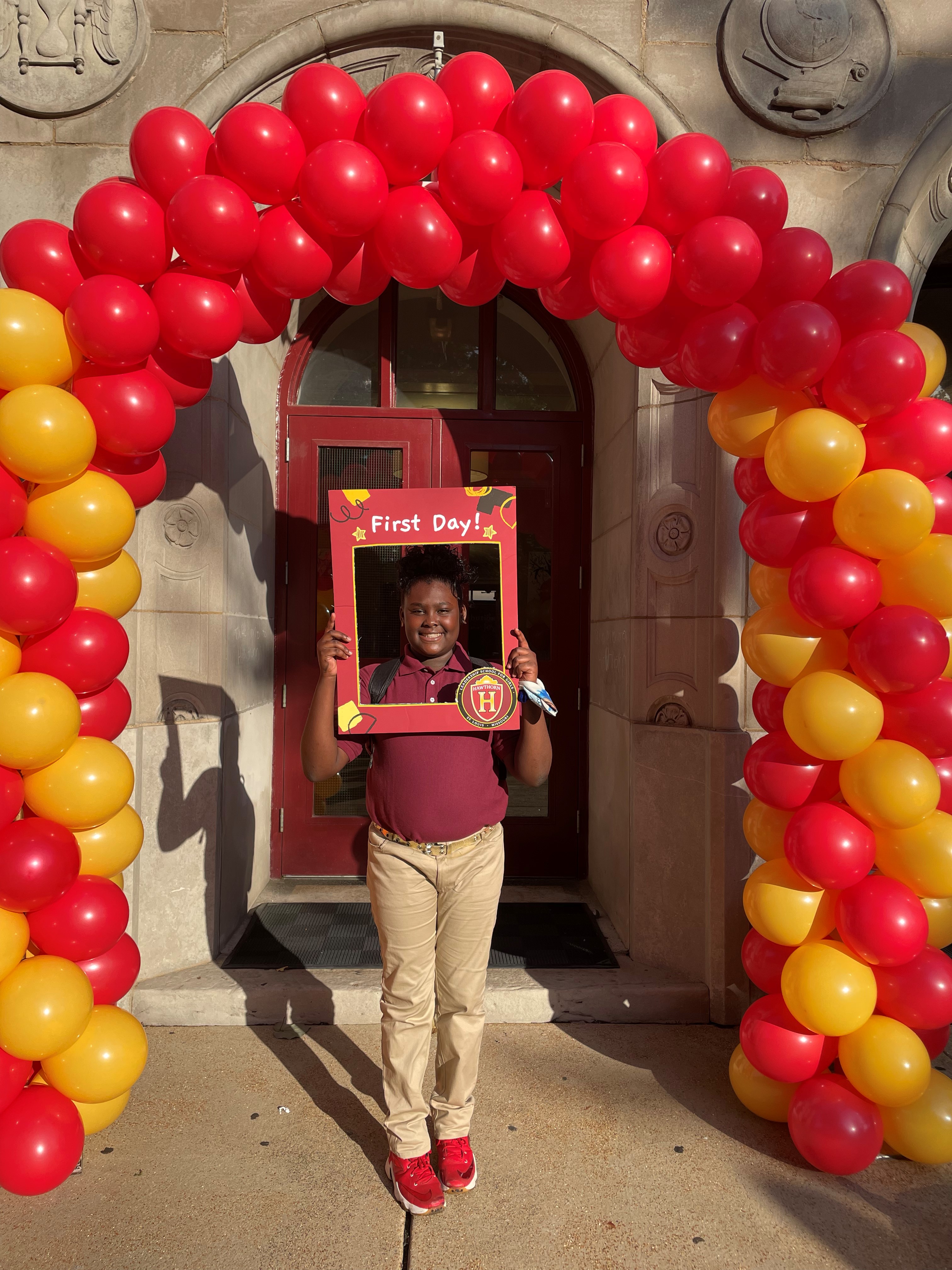 The following items are unacceptable at all times:
Colored t-shirt or tank top worn under uniform shirt
Polo shirt without school logo
Mismatched socks
Visible undergarments
Clothing that is frayed, inappropriately altered, baggy or ill-fitting, bearing holes, nonacademic insignias, or paraphernalia (e.g. athletic pins, buttons, bobby pins, safety pins, etc.)
Hawthorn spirit wear unless specified by the school administration
Jeans, Leggings, or Jeggings
Sweatpants or athletic pants
Flip flops, open-toed shoes, sandals, sling back, fashion boots, or house slippers
Capri-length leggings with lace, texture, patterns, jewels, sequins, or beads
Hats, bandanas, scarves, hair bonnets
No visible body art
Bangle bracelets, large hoop earrings
Jackets and/or coats inside the building
Spirit Wear
In addition to the mandatory uniforms, we have several spirit days throughout the year on which students may wear a variety of Hawthorn-issued t-shirts and sweatshirts (which are not a part of the Hawthorn daily uniform).
Please see the student handbook for more details on uniforms.