The Hawthorn Uniform
Our uniform was designed and handpicked by students and volunteers. Our distributor is Fischer's School Uniforms in Florissant. Students are required to have both dress attire and a daily uniform; parents should budget $150-$200 for uniforms for the year. Gym uniforms are simple black shorts and a white shirt, which can be purchased from any shop.
View the April 22, 2017 Fitting Flyer here.
View the 2017-2018 Uniform Price list here.
Daily Uniform
The Hawthorn uniform includes a white polo, grey skirt or black slacks, an optional fleece, and a selection of hair accessories (including the frilled & ribboned hair ties seen in these photos).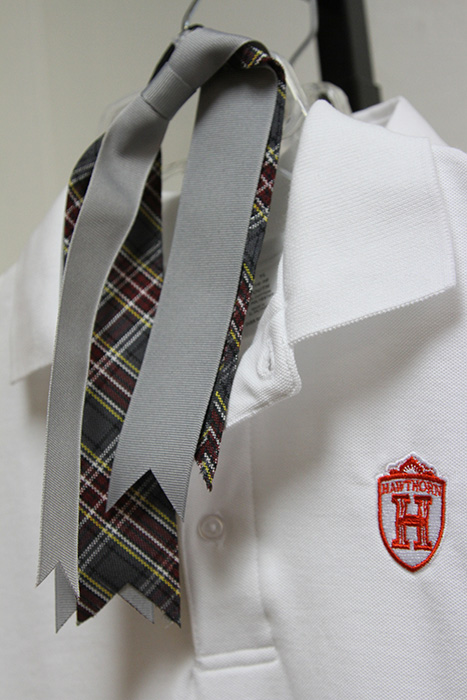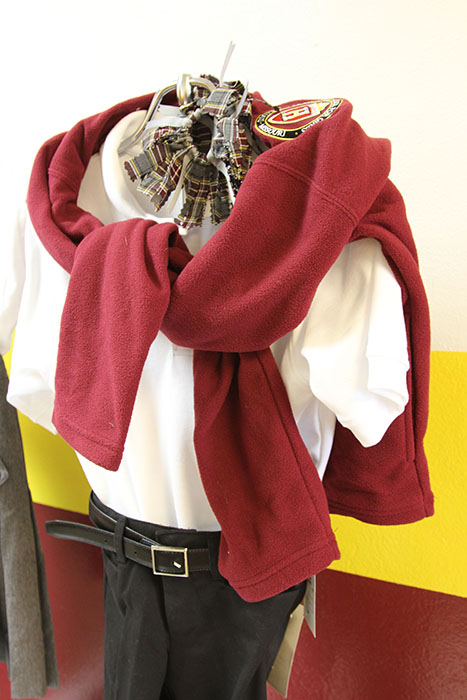 Dress Attire
The Hawthorn dress attire includes a white button-down, tie, grey skirt or black slacks, and optional headwear (we will have several options for headbands and hair ties).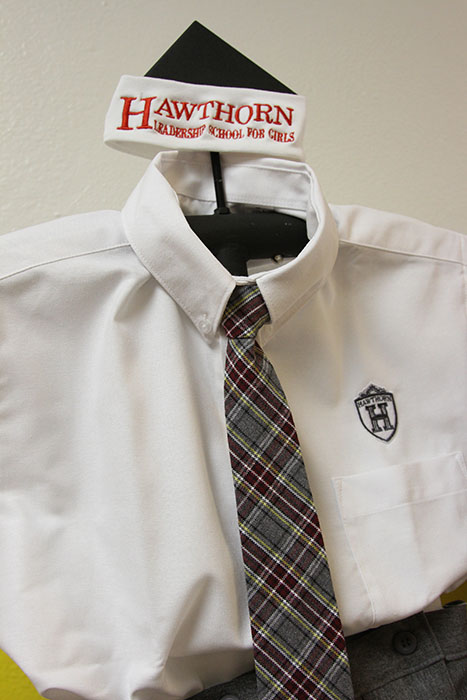 Spirit Wear
We have added new some choices this year available for purchase through our Hawk's Nest Spirit Wear Shop. The spirit wear hoodies and sweatshirts are considered part of the daily uniform, but not part of the dress uniform. Please inquire at the front office for Hawk's Nest hours of operation.
In addition to the Daily and Dress Uniforms, we have several spirit days throughout the year on which students may wear a variety of Hawthorn-issued t-shirts.
Students may occasionally earn dress-down days when they may be out of uniform (still abiding the guidelines set out in the Student Handbook). Birthdays are also dress down days!